Empower your business or organization with the ultimate communication platform: a captivating website that will draw in the masses and get your message heard. With over 4.5 billion people connected by the internet, your audience is ready and waiting. Leverage that potential with a gorgeous website meticulously coded to be lightning fast, responsive, and highly visible to search engines.
Far too many so-called "web developers" take shortcuts and reuse generic templates to assemble something that looks flat, common, and extremely dated. Instead, one-up your competitors with a site that's built from the ground up only for you, and looks great across all devices.
Responsive Web Design
Transform beautifully and seamlessly across desktop, tablet, and smartphone.
Fast And Lightweight
Meticulously hand optimized to download and render with lightning speed.
Search Engine Optimized
Employ SEO best practices to maximize visibility to Google and other search engines.
Modern Web Technology
Leverage the latest web standards for ultimate compatibility, usability, and wow.
Website Security (HTTPS)
Protect your users, and take every advantage the web has to offer.
SVG Graphics
Showcase your graphics with unlimited resolution and tiny file size.
The Proof
Superior design speaks for itself. These web design examples say it all.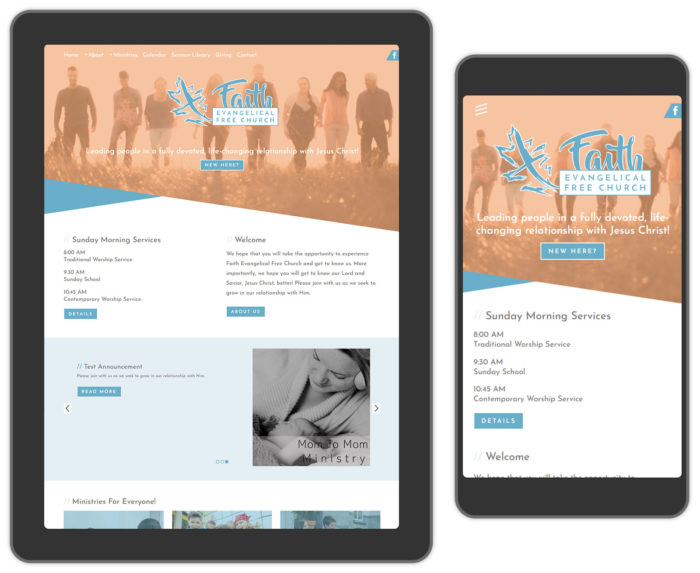 What People Are Saying
The finest marketing team consists of our satisfied customers and longstanding clients.
"That looks great! I showed Mary Beth and we both really like it! You are awesome! I love everything about the setup! It looks so good! You're doing such a great job! The phone version is the bomb dot com as well!"

Jeff M.
"I dig it Josh. Carry on my man!!!!! You are doing great."

Matt D.